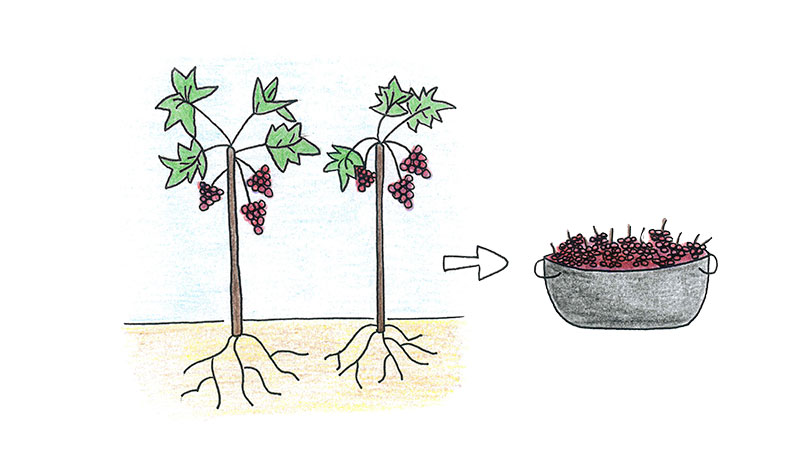 The harvesting of the Pinot Noir is entirely carried out by hand, which means that the grapes are picked from the bunches by expert hands.
In the second stage, the grapes are gently crushed to remove the grapes from the stems.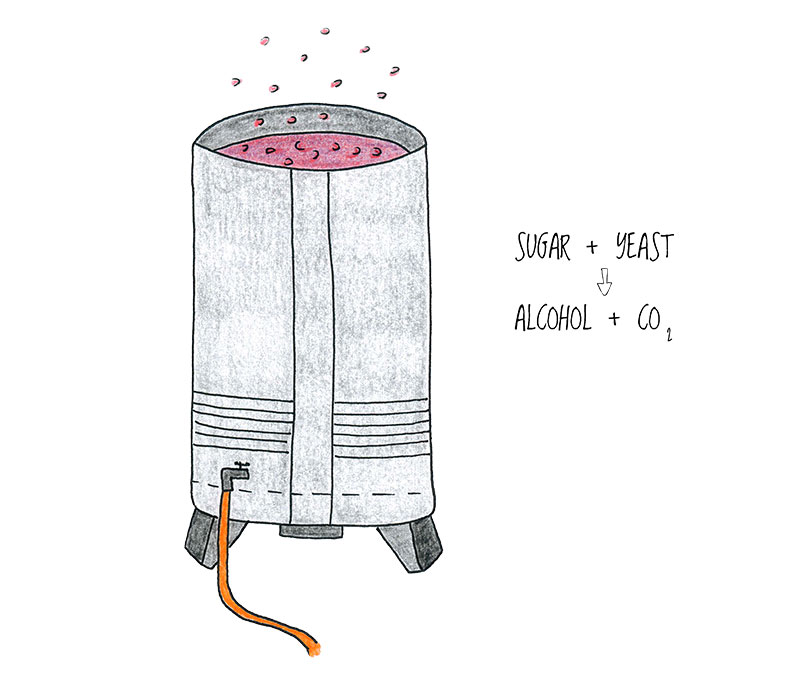 The juice, the skins and the seeds, are then left in a steel tank for 7/10 days for the maceration process. The longer the grapes macerate, the darker the final color of the wine. During this stage, the alcoholic fermentation begins, with the help of yeasts or natural bacteria (which start the malolactic fermentation, that is the alteration of sharp malic acid into softer and smoother lactic acid).
Subsequently, wine presses are used to separate the skins from the wine and to obtain a product that is rich in polyphenols.
Then, the wine is poured into steel tanks. In this maturation phase, the wine is moved from one tank to another until any final sediments or unwanted yeasts are removed.
When the red wine is mature enough it is filtered a last time…
…and it is then bottled. At this point, the wine is kept in storage for some time – which can vary from 6 months to 2 years – before it is ready to be consumed.